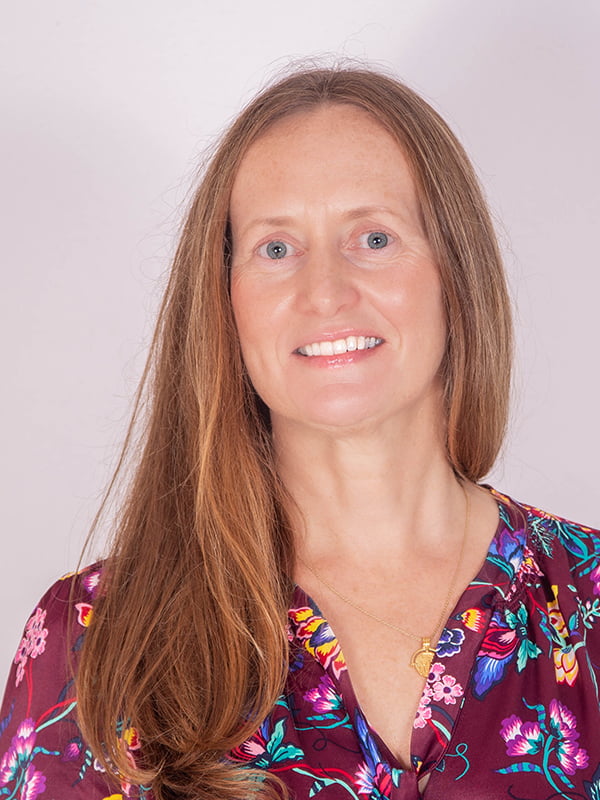 YOUR HOSTS
Helena Gallagher – Owner of Ocean Sanctuary
Helena Gallagher, hails from Arranmore Island and has worked in the Radio and TV industry for over 30 years. Having lived in London and Scotland for over 30 years working in media, and the often hectic lifestyle that accompanies that industry, she felt the call to return to island life. In 2019, while managing the prestigious Clare Island Lighthouse – part of the blue book in Ireland – the relaxed reflection she experienced on this secluded island allowed her to share the atmosphere of calm tranquillity with other visitors and the idea of Ocean Sanctuary was born.
"At Ocean Sanctuary, let the Wild Atlantic Ocean calm your spirits and sooth your soul. Immerse yourself in daily Yoga and Meditation, Pranayama and Yoga Nidra. Take the chance to escape the daily challenges of life, switch off your phone, turn off the wifi, recharge your batteries and live in the moment. Enjoy your surroundings, take time out, be yourself, relax, breathe. Look after your mind, body and spirit. I look forward to welcoming you to my Island home."
Helena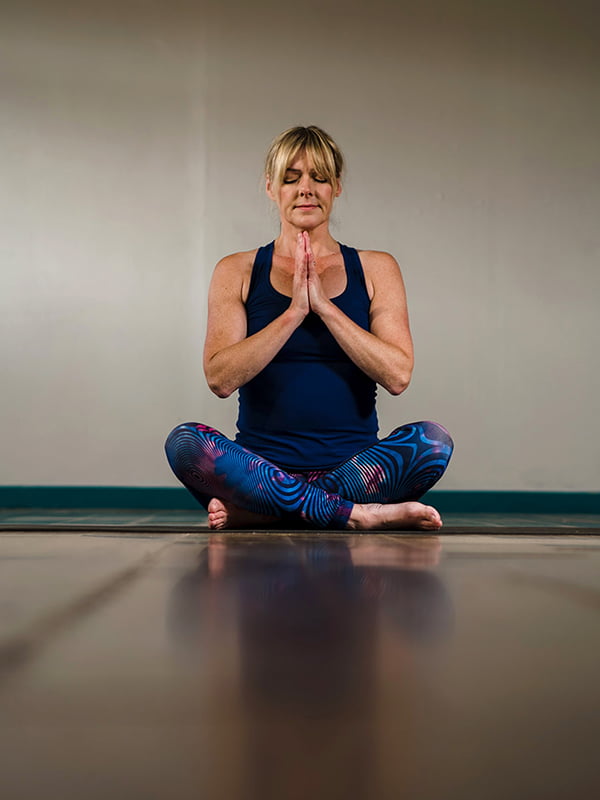 Jacqueline Toner
Owner of Healing Flow Yoga
Jacqueline Toner of Healing Flow Yoga https://www.healingflowyoga.ie/ is your Yoga, Pranayama, Meditation and Yoga Nidra instructor for the weekend. She brings a wealth of knowledge and experience to her classes with over 500 hours of training and 10 years experience teaching to diverse communities throughout the Northwest of Ireland.
Jacqueline is passionate about Yoga being accessible to all, regardless of age, experience or fitness levels. She is committed to the idea that anyone who commits to a regular practice will notice a nourishing transformation of body, mind and spirit.
"The core of my approach is to help people move with ease, manage stress, become more mindful and navigate their lives with a sense of calm and focus. When you come to my classes, expect a journey through the senses, allowing you to relax and nurture yourself mentally, physically and emotionally. You will leave refreshed, nourished and calm, ready to embrace your day and everyone you meet."
Jacqueline 🙂
This relaxing retreat provides the perfect location for over 12 hours of yoga and meditation. The clear waters of the surrounding ocean provide the perfect place for those who love to get outdoors and try activities such as walking, wild swimming, kayaking and paddle boarding with guided instructors.
Let Arranmore island's natural beauty and charm inspire your inner calm and peacefulness as you immerse yourself in the stunning setting of Ocean Sanctuary.